Highlight​
🎉 Added support for MacOS. Now you can install IIUM Schedule on your Macbook! Download the app here.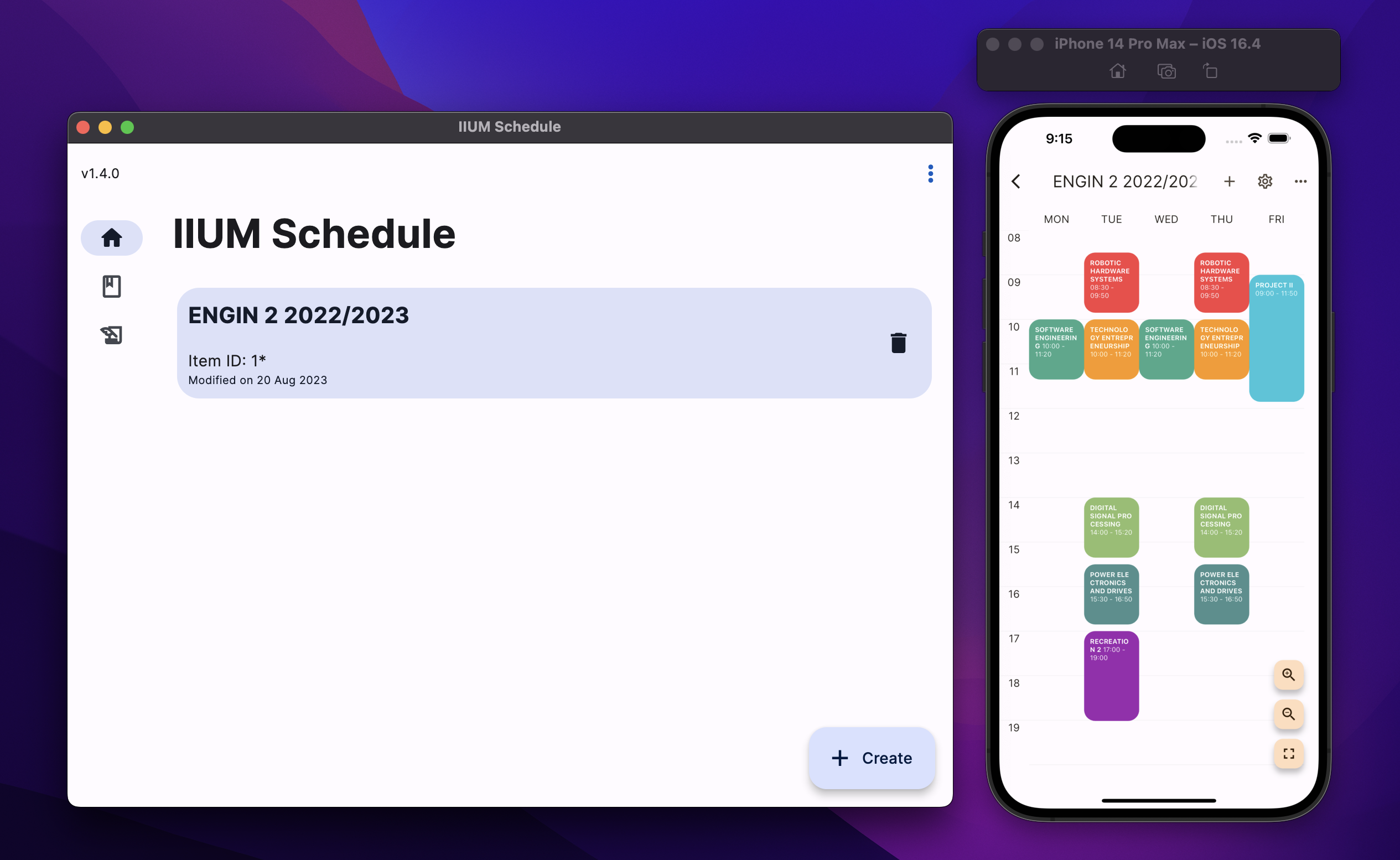 Disclaimer
Despite the screenshot above includes iPhone, IIUM Schedule is not available on iOS (not published to App Store). You can try deploying to your device on your own.
New features​
✨ Added highlight for current day in schedule view. #74
🍱 Added support for themed icons (Available on Android 13+). When themed icons is enabled from the system settings, the app icon will follow the device themes.
Other changes​
✏️ New default when selecting session & semester - Session: 2023/2024, Semester: 1
💄 Fix some minor isues in UI